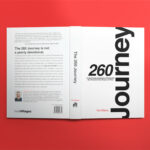 Day 202
Today's Reading: Titus 2
Do you have the happiest or the unhappiest job? Recently Bloomberg Work Wise put out a list of the happiest jobs in America, based on fulfillment, coworkers, supervisors, and balance of home and life. Here are the top five: firefighters topped the list, followed by machine operators, pediatricians, communication professors, and guidance counselors.
Bloomberg also listed the top jobs in which people are asking, "Is it 5 p.m. yet?" These are the jobs where lunch hour rescues them. They are: mail clerks and sorters are the first on the list, followed in order by court and municipal clerks, house cleaners, insurance claims and policy clerks, telemarketers.
When talking about work, A. W. Tozer said: "We must do worldly jobs, but if we do them with sanctified minds, they no longer are worldly but are as much a part of our offering to God as anything else we give to Him." In today's chapter Paul wants to teach us a lesson on work, regardless of which list we are on. And we find no better place to know how to sanctify our minds and make our job an offering to God than in Titus 2:9-10:
"Servants are to be supportive of their masters and do what is pleasing in every way. They are not to be argumentative nor steal but prove themselves to be completely loyal and trustworthy. By doing this they will advertise through all that they do the beautiful teachings of God our Savior." (TPT)
In Titus 2, Paul begins to give advice to a number of different groups. He speaks to the men and women who are part of AARP; he calls them older men and older women. Then he has advice for young men and young women. And then Paul speaks to laborers who encompass all these groups. Author Dorothy Sayers, one of C. S. Lewis's literary friends said: "The only Christian work is good work well done." That's our goal: good work well done.
In their book, The Edge of Adventure, Keith Miller and Bruce Larson wrote, "If you are miserable or bored in your work, or dread going to it, then God is speaking to you. He either wants you to change the job you are in or—more likely—he wants to change you." I think Paul helps us here, regardless of what job we have, and I think Titus 2 is a good place to start with wanting us to change. Paul says when we work the right way in our jobs, we advertise God the Savior through what we do, not what we say.
A lot of people like to talk, but it is those who do rather than talk who make the greatest impact. Former Notre Dame football coach Lou Holtz said: "When all is said and done, more is usually said than done." Let's be a people who do more than say more.
Here is Paul's challenge for us, our on-the-job training:
• be supportive
• do what is pleasing in every way
• do not be argumentative
• don't steal
• prove to be completely loyal and trustworthy
Paul tells us to make those things our priority and we will be a walking advertisement for God. The Living Bible paraphrases that last part like this: "In this way they will make people want to believe in our Savior and God." We make God attractive by being a great employee. We witness for Jesus without even saying the name of Jesus.
Jesus alluded to this principle in the Sermon on the Mount: "Your lives light up the world. Let others see your light from a distance. . . . Let it shine brightly before others, so that the commendable things you do will shine as light upon them, and then they will give their praise to your Father in heaven" (Matthew 5:14-16, TPT).
Here it is in its simplicity. People see your good actions and attribute them to God in your life. It goes like this: your Christian faith should translate into good employee habits—showing up on time, not stealing, not being argumentative, being loyal, being trustworthy. When you are a good worker, you make God look good. Then eventually that opens the way for you to have a good God conversation with others about it. Talking to people about your faith is last, not first. Usually those who talk first have a lifestyle that messes up their conversation. 
Charles Swindoll shares an old story of Saint Francis of Assisi. One day Saint Francis said to one of his students, "Come with me. Let's go down to the village and preach to the people who need our Savior." Off they went.
Once at the gate they stopped, bent down to speak kind words to a crippled old man, and gave him a cool drink of water and a few coins. Then they saw some children playing with a ball out in the field, so they joined their game and had fun with the children. While they played, a lonely widow watching at her doorstep drew their attention. When they finished the game, they visited with her, bringing her a few words of cheer and encouragement. A fearful young man lurked in the shadows, ashamed of what he had done the night before. They prayed with him, spoke with him openly and freely about forgiveness, grace, and mercy, and they encouraged him to pursue a more productive future. On the way out of town, they stopped at a small store and greeted the merchant, asked about his family, and thanked him for his faithful work through the years.
Finally Saint Francis said, "Let's go back." The novice stopped and said, "But wait, when do we preach?" The older friar answered, "Every step we took, every word we spoke, every action we did has been a sermon."
Imagine how well we could represent God if we approached our lives and work that same way?