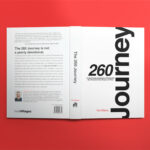 Day 203
Today's Reading: Titus 3
Research experts tell us we communicate only 7 percent with our words, 38 percent with our tone of voice, and 58 percent with our actions. This is why Paul emphasizes the word deeds to the young pastor Titus.
In today's chapter we are getting from the apostle Paul the last of the pastoral letters. His emphasis to Titus in chapter 3, and really throughout the entire Epistle, is focused on the 58 percent. I imagine Paul feels like Benjamin Franklin who said, "Well done is much better than well said." Basically, it is better to be a good doer than a good talker.
John Donne said: "Of all the commentaries on the Scriptures, good examples are the best." Another word for example in the book of Titus is good deeds. The apostle Paul is really careful to tell us it's not the good deeds that make us Christians and get us to heaven: "He saved us, not on the basis of deeds which we have done in righteousness, but according to His mercy, by the washing of regeneration and renewing by the Holy Spirit" (Titus 3:5).
But it is good deeds that should be coming from God's people. He wants us to know that though we are not saved by good deeds, we pursue good deeds because they are the outflow of the work of God in our lives:
"Remind the people to be subject to rulers, to authorities, to be obedient, to be ready for every good deed. . . . This is a trustworthy statement; and concerning these things I want you to speak confidently, so that those who have believed God will be careful to engage in good deeds. These things are good and profitable for men." (Verses 1, 8)
Be ready for every good deed and engage in good deeds. Then he repeats in verse 14: "Our people must also learn to engage in good deeds to meet pressing needs, so that they will not be unfruitful." Again, he encourages us to engage in good deeds.
But these exhortations are not limited to Titus 3. In Titus 1:16, Paul tells Titus about people who know how to talk but not live: "They profess to know God, but by their deeds they deny Him, being detestable and disobedient and worthless for any good deed." Or as one Colin Morris put it, "Your theology is what you are when the talking stops and the action starts."
Then Paul speaks about good deeds in chapter 2, two more times: "In all things show yourself to be an example of good deeds, with purity in doctrine, dignified. . . . Who gave Himself for us to redeem us from every lawless deed, and to purify for Himself a people for His own possession, zealous for good deeds" (verses 7, 14).
Zealous for good deeds.
It seems like "good deeds" is the emphasis Paul is giving to Titus: Titus, let your people show their Christianity, not just speak it. You can preach a better sermon with your life than with your lips.
Our challenge is to live what we say. People will see with their eyes before they will listen with their ears. Our actions can bring someone closer to Jesus or be the very thing that turns them from Jesus.
Charles Banning was right when he said, "Too many of us have a Christian vocabulary rather than a Christian experience. We think we are doing our duty when we're only talking about it." People may doubt what we say but they will believe what we do.
As the late British evangelist Gypsy Smith once quipped, "There are five Gospels: Matthew, Mark, Luke, John, and the Christian, but most people never read the first four."