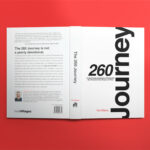 Day 168
Today's Reading: Galatians 6
Hu Jen-chuan was two years old when he fell from a table and went into a coma. When he woke after six days, he was unable to talk or move. Like any parent, his mother, Liu Kuei-lan, was terribly distressed. Yet her distress was multiplied by the fact that she could not afford to place him in medical care or any type of rehab. Instead she has cared for him herself, and for the past thirty years, she has carried her son on her back. As she's grown older and more frail, she has fallen and fractured bones while carrying her grown son who weighs 180 pounds. Yet she continues to carry him. When asked how this sixty-five-year-old, ninety-five pound woman can do it, her reply is simple: "He ain't heavy, he's family."
Galatians 6 is about us remembering that very thing: they ain't heavy, they're family. Paul ends the book of Galatians with us learning how to carry one another, or another way he puts it, bearing one another's burdens:
Brethren, even if anyone is caught in any trespass, you who are spiritual, restore such a one in a spirit of gentleness; each one looking to yourself, so that you too will not be tempted. Bear one another's burdens, and thereby fulfill the law of Christ. For if anyone thinks he is something when he is nothing, he deceives himself. (Galatians 6:1-5)
Galatians 6 is the antithesis of Galatians 5. In chapter 5 people are devouring, criticizing, and destroying each other. But in chapter 6, Paul challenges the church to help carry one another. That is what the body of Christ does.
Keep this in mind: the sign of a healthy body is its ability to heal itself. The church is called the body of Christ, and when it is healthy, the church has healing components within itself. That's what Paul sees when he reminds us to carry each other's troubles or burdens.
Our privacy, though, can become our downfall. When we are afraid to come clean and be vulnerable that we need help with our marriages, our thought lives, our finances, or our children, we are only deceiving ourselves and setting ourselves up for failure.
Verse 3 is a warning to those who try to appear stronger than they really are: "For if anyone thinks he is something when he is nothing, he deceives himself."
The Christian life isn't meant to be done alone. Only weak people think they are strong enough to do the Christian life alone. If you try to make yourself look like a superhero, a super-Christian, your life expectancy will not be very long.
The New Testament puts this phrase throughout its pages: one another. It shows we need each other. Listen to a few of them:
• Build up one another (Romans 14:19)
• Accept one another (Romans 15:7)
• Care for one another (1 Corinthians 12:25)
• Serve one another (Galatians 5:13)
• Bear one another's burdens (Galatians 6:2)
• Be kind to one another (Ephesians 4:32)
• Comfort one another (1 Thessalonians 4:18)
• Encourage one another (1 Thessalonians 5:11; Hebrews 3:13)
There are things we go through that need the help of other people. This means that in relationships, we find weight bearers to help us carry what we could not and cannot carry by ourselves. God makes it that way so that we can't do Christianity by ourselves.
When you are not in a church and connected to the body of Christ, you make the Christian life something it was never meant to be. It's like what happened during the 1976 Special Olympics in Spokane, Washington. As the competitors began their race after the gun sounded, only a few yards into the race, one of the children fell and began to cry. Several other athletes stopped running and came back to their fallen comrade. The children lifted him together, and arm in arm, they ran over the finish line—together. For a fleeting moment these children showed us what the Kingdom of God is like.
Here's the Passion Translation of Galatians 6:2-3: "Love empowers us to fulfill the law of the Anointed One as we carry each other's troubles. If you think you are too important to stoop down to help another, you are living in deception." Those athletes with special needs show us what that looks like. They stooped to help the fallen.
If we keep running when someone has fallen, I think we are in more need than the fallen comrade. Let's always remember, they ain't heavy, they're family.