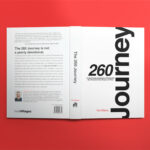 Day 149
Today's Reading: 1 Corinthians 16
Seriously, a connection between the rapture and the offering at church? It's not my idea but the apostle Paul's. And there is a big-time connection.
As we discussed previously, the chapters and verses of the Bible were not divided until much later. Sometimes when you connect the last verse of a chapter with the first verse of the next chapter, you will discover a cool connection and collaboration. That it is a single thought and we unintentionally removed some of its energy and poignancy when we separated them into chapters. One of my favorites in this vein is when 1 Corinthians 15 ends with this crescendo of praise:
I tell you a mystery; we will not all sleep, but we will all be changed, in a moment, in the twinkling of an eye, at the last trumpet; for the trumpet will sound, and the dead will be raised imperishable, and we will be changed. For this perishable must put on the imperishable, and this mortal must put on immortality. But when this perishable will have put on the imperishable, and this mortal will have put on immortality, then will come about the saying that is written, "Death is swallowed up in victory. O death, where is your victory? O death, where is your sting?" The sting of death is sin, and the power of sin is the law; but thanks be to God, who gives us the victory through our Lord Jesus Christ. Therefore, my beloved brethren, be steadfast, immovable, always abounding in the work of the Lord, knowing that your toil is not in vain in the Lord. (1 Corinthians 15:51-58)
How powerful are these verses? Heaven, our earthly bodies, the rapture, twinkling of an eye, where is death's sting, death is swallowed up, thanks be to God who gives us the victory, so we need to remain "steadfast, immovable, always abounding in the work of the Lord."
Without skipping a beat—remember no chapter divisions in the original letter—see what Paul does: "Now concerning the collection for the saints"
(1 Corinthians 16:1).
Wow, what a switch. From the rapture to the offering. Paul, are you serious? Let us down a little gentler. You just had us shouting, now you have us groaning as we reach for our wallets. To the average person, it would seem a downer to go from the rapture to the offering, but not so with Paul.
There is no transition, no segue, no bridge. He does a Left Behind series talk and then jumps right to "It's time for the collection." The rapture and the collection can be mentioned together because they are both important to God. It's important to get the saints home to heaven. And it's important to get money for the work of the ministry on earth.
We would think they have no connection, but not to the Holy Spirit.
Giving and the rapture, if it's in the Bible, it's important no matter where their placements are. Let's read the rest of the passage and make a few comments to help us today.
Now, concerning the collection I want you to take for God's holy believers in Jerusalem who are in need, I want you to follow the same instructions I gave the churches of Galatia. Every Sunday, each of you make a generous offering by taking a portion of whatever God has blessed you with and place it in safekeeping. (1 Corinthians 16:1-2, TPT)
Two documents reveal a lot about us: our schedules and our bank accounts. They show how we use our most precious resources—time and money.
According to a Barna poll, only 3 percent of those who attend church actually tithe consistently. This info is telling us something important about the church: church members are changing from stewards to consumers.
When you go to a doctor for your annual check-up, he or she will often poke, prod, and press various places, all the while asking, "Does this hurt? How about this?" If you cry out in pain, there's something wrong, and the doctor will say, "We'd better do some more tests. It isn't supposed to hurt there!" So it is when pastors preach on finances. I'm going to start pushing. Why? Because tithing is important to God.
Sixteen of the thirty-eight parables Jesus told concerned how to handle money and possessions. In the Gospels, an amazing one out of ten verses (288 in all) deal directly with the subject of money. The Bible offers five hundred verses on prayer, less than five hundred verses on faith, but more than two thousand verses on money and possessions. The Bible does not shy away from money, and neither should we.
My Brooklyn NYPD Italian father—the son of an immigrant and a man who went through the Great Depression as a kid—taught me to do three things with every check I receive:
1. Pay God: tithing;
2. Pay yourself: savings;
3. Pay your bills: integrity and wisdom.
With all of us struggling, I often hear people say, "I need money, and you said 'Pay' in all three things. How? How do I get money?" The answer is going to surprise you.
Need money? Need financial assistance? You may not like this, but here we go . . .
We don't get it by dropping hints of our need with people. That is covert manipulation. We don't really get financial assistance by simply praying. Jesus says it very plainly: we receive by giving. Why do we want to bypass that simplicity? Some pray for money without any giving. That's impossible. It would contradict what Jesus says. Jesus does not say, "Pray, and it will be given." He says, "Give, and it will be given":
Give, and it will be given you. They will pour into your lap a good measure—pressed down, shaken together, and running over. For by your standard of measure it will be measured to you in return. (Luke 6:38)
Jesus put the return amount you get back in your hands: "For by your standard of measure it will be measured to you in return." No giver has ever gone broke. In fact, it's the contrary.
Not pray and get.
Not tell others and get.
But give, and it will be given to you.
No better way to put this into action than giving to God, or what we call tithing. Which is consistent, joyful, thoughtful giving to God's church.
Tithing is a thank-you note to God who is our Provider. What Paul writes in 1 Corinthians 16 is just to give us the mechanism for giving—every Sunday, be generous because God has blessed us with something to give.
I want us to be in the rapture and go to heaven, and I want us to be generous with our offerings on earth. Thanks, Paul, for the reminder.