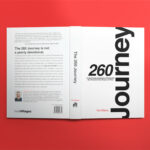 Day 159
Today's Reading: 2 Corinthians 10
I wrote someone a prescription the other day. Don't get nervous and don't report me just yet. The condition the person had was deilia (day-lea).
Ever heard of it? A lot of people I talk to and counsel with face deilia and are in desperate need of a prescription. There are times I've even have had this condition myself.
For this person, I prescribed three things: sophronismos (you may not recognize this, but it is very powerful), dunamis, and agape.
These are not chemicals, these are Greek words.
Deilia is the Greek word for fear. Fear can be debilitating. And the Bible clearly gives the prescription for us in 2 Timothy 1:7: "God has not given us a spirit of fear, but of power and of love and of a sound mind" (NKJV).
We live a culture of fear today. We have names of fear for everything. Consider just a few:
Peladophobia: fear of baldness and bald people
Gamophobia: fear of marriage
Levophobia: fear of objects on the left side of the body
Aphenphosmphobia: fear of being touched
There is a phobia that has 38 letters, and it's the fear of long words.
Euphobia: fear of hearing good news
Syngenesophobia: fear of relatives
Fear is so paralyzing to people today because there are so many things to be afraid of. Fear can make us do things that are not even sensible. In fact, fear can kill someone.
I had a person tell me one time that she and her family wanted to come to our church, but because it was located in the inner city, they were too afraid. They actually came to the church building one Sunday, and while parking, faced the fear that someone would rob them. They drove all the way there and fear made them turn around. "Was that the Lord speaking to me and protecting me?" My response was absolutely not!
God is a Father. He does not lead us by fear, because we are His children. He leads us by wisdom and by speaking to us. Fear is not a way God guides us. I gave her the 2 Timothy 1:7 prescription of fighting fear with love, power, and a sound mind.
So what does all of this have to do with 2 Corinthians 10? Here it is: we don't fight the spiritual with the natural. If we are faced with a spiritual enemy, we need a spiritual weapon. At times I've been afraid of getting cancer, because my father died of it. That isn't a fear we break with barley green, wheat grass, and essential oils. That helps, but fear is a spirit. And that spirit wants to control us. Once we are cancer free, we will face some other thing to be afraid of.
We have to fight spiritual enemies with spiritual weapons. That is today's challenge. Listen to what the apostle Paul tells us about fighting:
Although we live in the natural realm, we don't wage a military campaign employing human weapons, using manipulation to achieve our aims. Instead, our spiritual weapons are energized with divine power to effectively dismantle the defenses behind which people hide. We can demolish every deceptive fantasy that opposes God and break through every arrogant attitude that is raised up in defiance of the true knowledge of God. We capture, like prisoners of war, every thought and insist that it bow in obedience to the Anointed One.
(2 Corinthians 10:3-5, TPT)
So let's go back to our fear story. Because there are other prescriptions we can give from the Bible. Remember, God has not given us a spirit of fear. Fear is a supernatural enemy and needs a supernatural prescription to fight it. So here's another prescription. What is our weapon against the spirit of fear?
The Spirit you received does not make you slaves, so that you live in fear again; rather, the Spirit you received brought about your adoption to sonship. And by him we cry, "Abba, Father." The Spirit himself testifies with our spirit that we are God's children. Now if we are children, then we are heirs—heirs of God and co-heirs with Christ, if indeed we share in his sufferings in order that we may also share in his glory.
(Romans 8:15-17, NIV)
This is incredible. Paul tells us that we don't have to live in fear again—of cancer, of being robbed in the inner city, of . . . Why? Because we have been adopted by God. He's our Father and He cares for His children.
Paul says the spirit of fear is seeking to blind us and hide the fact that we have a heavenly Father who sees us and protects us. Every time we let fear control us, then we are blinded to our adoption papers. And instead of crying, "Abba Father," we cry to other people. We take away the relationship of God as our Father and make Him smaller in our eyes.
A plane was en route to Boston and because of bad weather, the plane was being battered around profusely. Everybody onboard was in a panic, wondering if they would even reach Boston because of such forceful turbulence. Everyone, that is, except for one lady who sat quietly knitting a sweater. One of the passengers by her noticed how calm she was, so he leaned over to her to ask her how she could be so peaceful at a time like this.
"Young man, I am on my way to visit my son in Boston, but I have another son who died and went to heaven. It doesn't matter which one of them I visit. My Father knows which son I will see today."
This woman realized that her Father was greater than any turbulence threatening a plane. That's using a spiritual weapon to fight a spiritual enemy.