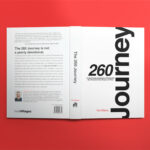 Day 191
Today's Reading: 1 Timothy 1
Erwin Lutzer, author and long-time pastor of Moody Church in Chicago said, "There is more grace in God's heart than there is sin in your past." This is something the apostle Paul knew and wrote about in today's chapter:
"I thank Christ Jesus our Lord, who has strengthened me, because He considered me faithful, putting me into service, even though I was formerly a blasphemer and a persecutor and a violent aggressor. Yet I was shown mercy because I acted ignorantly in unbelief; and the grace of our Lord was more than abundant, with the faith and love which are found in Christ Jesus." (1 Timothy 1:12-14)
A. W. Tozer tells us how right Paul is:
Sometimes I go to God and say, "God, if Thou dost never answer another prayer while I live on this earth, I will still worship Thee as long as I live and in the ages to come for what Thou hast done already." God's already put me so far in debt that if I were to live one million millenniums I couldn't pay Him for what He's done for me.
The only currency we have to offer God for all He has done for us is thanksgiving. And sometimes we don't do well with gratitude. How can we get better? Here's a good place to start from Priscilla Maurice:
Begin by thanking Him for some little thing, and then go on, day by day, adding to your subjects of praise; thus you will find their numbers grow wonderfully; and, in the same proportion, will your subjects of murmuring and complaining diminish, until you see in everything some cause for thanksgiving.
The apostle Paul starts off by thanking God for putting him in the ministry. The Message says it like this: I'm so grateful to Christ Jesus for making me adequate to do this work. He went out on a limb, you know, in trusting me with this ministry" (1 Timothy 1:12). And just like Priscilla Maurice said, as he started thanking God, the list grew. After thanking God for trusting him with the ministry, his heart went into the past and realized that God had gone out on a limb to pick Paul to represent Him. Here is the limb God went out on for Paul: "Even though I was formerly a blasphemer and a persecutor and a violent aggressor. Yet I was shown mercy because I acted ignorantly in unbelief; and the grace of our Lord was more than abundant, with the faith and love which are found in Christ Jesus" (verses 13-14).
Paul used three words that built to a climax—blasphemer to persecutor to violent aggressor. What's crazy is how important our crazy past is. Instead of being tempted to hide it or ignore it, he shared it. Author Brennan Manning encourages us to do the same—to tell our terrible stories: "In a futile attempt to erase our past, we deprive the community of our healing gift. If we conceal our wounds out of fear and shame, our inner darkness can neither be illuminated nor become a light for others." And as Warren Wiersbe reminds us: "The past is a rudder to guide you, not an anchor to drag you."
That means Paul used his crazy past to guide his gratitude and thanksgiving. Maybe we don't think enough of our past and so our praise limps. Here is what Paul did. The thing that stands out in this passage is Paul's insistence on remembering his own sin in a very revealing ascending order. He piled up his words on top of one another to show the awfulness of what he had done and the kind of person he really was. Paul said he was an insulter of the church. He'd flung hot and angry words at the Christians, accusing them of crimes against God. Then he moved up to being a persecutor, taking every means to annihilate the Christian church. Then he moved up again and admitted he became a violent aggressor.
The word in Greek indicates a kind of arrogant sadism; it describes someone who is out to inflict pain for the sheer joy of inflicting it. Paul was showing us a dark heart. He had found delight in the suffering of other people, especially Christians. That was what Paul once was. Then Paul, amazed, said that God went out on a limb to put him in the ministry. That's definitely something to thank God about.
The Puritan pastor, Thomas Goodwin, wrote an insightful letter to his son:
When I was threatening to become cold in my ministry, and when I felt Sabbath morning coming and my heart not filled with amazement at the grace of God, or when I was making ready to dispense the Lord's Supper, do you know what I used to do? I used to take a turn up and down among the sins of my past life, and I always came down again with a broken and a contrite heart, ready to preach, as it was preached in the beginning, the forgiveness of sins. I do not think I ever went up the pulpit stair that I did not stop for a moment at the foot of it and take a turn up and down among the sins of my past years. I do not think that I ever planned a sermon that I did not take a turn round my study table and look back at the sins of my youth and of all my life down to the present; and many a Sabbath morning, when my soul had been cold and dry, for the lack of prayer during the week, a turn up and down in my past life before I went into the pulpit always broke my hard heart and made me close with the gospel for my own soul before I began to preach.
When we remember how we have hurt God, hurt those who love us, and hurt others, and when we remember how God and our neighbors have forgiven us, that memory must awake the flame of gratitude within our hearts. That's exactly what Paul did here in 1 Timothy. Let's read what Paul said after he recounted his awful past:
Grace mixed with faith and love poured over me and into me. And all because of Jesus. Here's a word you can take to heart and depend on: Jesus Christ came into the world to save sinners. I'm proof—Public Sinner Number One—of someone who could never have made it apart from sheer mercy. And now he shows me off—evidence of his endless patience—to those who are right on the edge of trusting him forever. (verses 14-16, MSG)
Paul's past was forgiven and now he was telling others the amazing forgiveness and mercy of God. Let's follow his example.