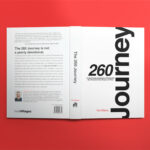 Day 146
Today's Reading: 1 Corinthians 13
Definitions are important; it gives us a starting point. Definitions guide us and direct how to view things. Some new definitions for words you may already know:
Calories: the tiny creatures that live in your closet and sew your clothes a little tighter every night.
Study: the act of texting, eating, and watching YouTube with an open textbook nearby.
Latte: Italian for, You paid too much for that coffee.
Vegetarian: a Latin phase from centuries ago; it's original meaning is a really bad hunter.
Tomorrow: the best time to do everything you had planned to do today.
Feet: a device used for finding Legos in the dark.
Love: giving someone the last piece of cake no matter how much you want it.
Now let's get ready to define the most powerful word on the planet. That word love is the most important word in the human language and yet it's hard for us to define.
People say . . . I love my family. I love my wife. I love my job. I love my church. I love my dog. I love my Harley. I love your hair, your nails, that dress. I love pizza.
Here's a "love" letter that I'm not sure about:
Dearest Jimmy,
No words could ever express the great unhappiness I've felt since breaking our engagement. Please say you'll take me back. No one could ever take your place in my heart, so please forgive me. I love you. I love you. I love you!
Yours forever,
Marie
P.S. Congratulations on winning the state lottery.
How would you define love? There are so many love definitions out there. Remember, definitions guide and direct us; they are our starting points. If our definition is wrong, the longer we go with it, the further off course we will get. And that will affect our relationships with people and with God.
A group of four to eight year-olds were asked, "What does love mean?" These were their answers:
When someone loves you, the way they say your name is different. You just know that your name is safe in their mouth. (Billy, age 4)
Love is what makes you smile when you're tired. (Terri, age 4)
Love is when a girl puts on perfume and a boy puts on shaving cologne and they go out and smell each other. (Karl, age 5)
Love is when you go out to eat and give somebody most of your French fries without making them give you any of theirs. (Chrissy, age 6)
When my grandmother got arthritis, she couldn't bend over and paint her toenails anymore. So my grandfather does it for her all the time, even when his hands got arthritis too. That's love. (Rebecca, age 8)
These are cute, but we don't need cute, we need accurate. The Bible doesn't disappoint, it defines love for us. It gives us a whole chapter—1 Corinthians 13:
Love is patient, love is kind and is not jealous; love does not brag and is not arrogant, does not act unbecomingly; it does not seek its own, is not provoked, does not take into account a wrong suffered, does not rejoice in unrighteousness, but rejoices with the truth; bears all things, believes all things, hopes all things, endures all things. Love never fails; but if there are gifts of prophecy, they will be done away; if there are tongues, they will cease; if there is knowledge, it will be done away. For we know in part and we prophesy in part; but when the perfect comes, the partial will be done away. When I was a child, I used to speak like a child, think like a child, reason like a child; when I became a man, I did away with childish things. (Verses 4-11)
Let's pause at the last part: When I was a child. I think it's important that Paul puts this here. Why? It's a call to put away the childish ways you look at love. It's a call to retire your high-school letter jacket and act like an adult in relationships and define love the right way. That's the context. It's real love up against childish speaking, thinking, and reasoning.
Paul gives us the grown-up version of what love really is: "Love is patient, love is kind. It does not envy, it does not boast, it is not proud. It does not dishonor others, it is not self-seeking, it is not easily angered, it keeps no record of wrongs. Love does not delight in evil but rejoices with the truth. It always protects, always trusts, always hopes, always perseveres. Love never fails" (verses 4-8, NIV).
There is a lot here for what love is. That's why when you say "I love you," it is a big deal—especially if it's the Bible's definition. Thomas à Kempis was right when he said, "Whoever loves much, does much." The word Paul uses for love is agape. In Your Father Loves You, J. I. Packer points out that "the Greek word agape (love) seems to have been virtually a Christian invention—a new word for a new thing. . . . It is almost nonexistent before the New Testament. Agape draws its meaning directly from the revelation of God in Christ." Agape is not an emotional word or affection. It has a much deeper motivation. Agape operates by choice rather than feeling. It is natural to love those who love us, but it is supernatural agape to love those who hate us. C. S. Lewis explained it this way: "Love is not affectionate feeling, but a steady wish for the loved person's ultimate good as far as it can be obtained." That's agape. That's love.