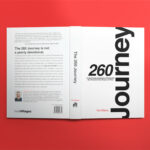 Day 77
Today's Reading: John 9
"Amazing Grace" is considered to be one of the greatest hymns of all time, sung by Christians and non-Christians alike. It transcends religious boundaries. The hymn's popularity would have surprised its composer, John Newton. The circumstances that inspired him to write the hymn more than two hundred years ago were amazing.
Newton was just a boy when he set sail as a sailor on his father's ship. As he grew older, his life became one filled with debauchery. His duties on the ship included capturing West Africans and taking them to the West Indies to be sold as slaves. Slavery's unspeakable horrors did not seem to bother Newton and he soon worked his way to becoming the captain of his own slave ship.
But in 1748, after many years transferring slaves, while voyaging from Africa to England, God's grace intervened. An awful storm arose, so furious that the waves threatened to capsize the ship. Unable to control the situation, Newton went to his cabin and searched for a book to take his mind off his fear. He picked up Thomas à Kempis's The Imitation of Christ, a classic Christian devotional. Though the ocean and the storm eventually calmed, the experience changed him.
Even still Newton continued serving as captain of his slave ship for several more years. He tried to justify his continued work by improving the conditions on the ship and even by offering religious services for his crew. But over time he finally realized that there was nothing he could do to justify what was so clearly abhorrent to God. He left the slave trade and became a powerful abolitionist. He also became an ordained minister as well as a prolific songwriter, penning hundreds of hymns, including "Amazing Grace."
One of the lines from that hymn comes from today's story in John 9. It is the healing of a blind man much like John Newton's spiritual blindness—except this man was healed physically and spiritually. And all of John 9 is devoted to his story. The climax of this blind man's experience happened when he responded to the religious leaders who were trying to get him to discredit Jesus—the One who had just opened his eyes with a miracle. The man's response was memorable and hymn worthy: "Whether He is a sinner, I do not know; one thing I do know, that though I was blind, now I see" (verse 25).
Those are not Newton's words but words fresh from the lips of a miracle man.
I love the two words in this response: "One thing I do know." One thing means he was focused.
It doesn't occur much in the Bible but when it does, it removes the peripheral and puts what matters in the crosshairs. One thing . . . those are highly potent and targeted words.
Here are a few other one things in the Bible:
David's one thing . . .
Here's the one thing I crave from God, the one thing I seek above all else: I want the privilege of living with him every moment in his house, finding the sweet loveliness of his face, filled with awe, delighting in his glory and grace. I want to live my life so close to him that he takes pleasure in my every prayer. (Psalm 27:4, TPT)
Mary's one thing . . .
The Lord answered her, "Martha, my beloved Martha. Why are you upset and troubled, pulled away by all these many distractions? Are they really that important? Mary has discovered the one thing most important by choosing to sit at my feet. She is undistracted, and I won't take this privilege from her." (Luke 10:41-42, TPT)
Paul's one thing . . .
I am still not all I should be, but I am bringing all my energies to bear on this one thing: Forgetting the past and looking forward to what lies ahead, I strain to reach the end of the race and receive the prize for which God is calling us up to heaven because of what Christ Jesus did for us. (Philippians 3:13-14, TLB)
David, Mary, and Paul are one thing people. And now the John 9 blind man joins the one thing team.
And the blind man's one thing is simple: talk is cheap. He essentially was saying to the religious of his day: If your theological debates on the person of Jesus don't set people free, I'm going with the guy you are arguing about. While you use your mouth, I get to use my eyes. If all your talking does not open up blind eyes, then I'm not interested.
While men are parsing words and discussing concepts, I want to think like this blind man—that if Jesus is opening eyes, that's good enough for me. He may not do it like I'm used to, but if people see, then His way is best. I'm not sure about spit and mud, but who can argue with open eyes.
Here is one thing for me and the other religious guys of John 9: just shut up and praise God. Unless your debates on theology help blind eyes see again, I'll go with the unorthodox spit and mud while you try to continue on with your orthodoxy debates.
Not long before John Newton died at the age of eighty-two, he said, "My memory is nearly gone, but I remember two things: that I am a great sinner and that Christ is a great Savior!"
That's a good thing to remember if you have to remember something. That's one thing more than one thing, but those are two pretty good things to remember.