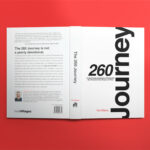 Day 83
Today's Reading: John 15
Today's reading is a challenge. It's a second step that Jesus gives to those who choose to follow Him.
During Jesus' life, He constantly said to those who were ready to start a journey with God to "follow Me." And for those who accepted the challenge, he gave them a revolutionary second step: "Abide in Me."
Listen to these challenging words of this new kind of relationship with God:
Abide in Me, and I in you. As the branch cannot bear fruit of itself unless it abides in the vine, so neither can you unless you abide in Me. I am the vine, you are the branches; he who abides in Me and I in him, he bears much fruit, for apart from Me you can do nothing. (John 15:4-5)
What does it mean to abide? The word abide simply means to spend time. Or more specifically, to abide means to give God time (because relationships need time to grow). It isn't just "come to church" but "come to Me." God wants time with you.
The day you followed Jesus, you got a taste of God. The day you accept the challenge for what is next, you get a shower (you go from drinking water from a straw to drinking water from a fire hydrant).
You got on the king's property, now it's time to enjoy the king's palace. All of us are given the same amount of time. Those who are successful use it wisely—they abide.
American businessman, Jim Rohn, said it like this, "There are only three colors, ten numbers, and seven notes; it's what we do with them that's important."
What keeps us from abiding?
The cost: time.
The cry: "I don't have any more time."
The challenge: It isn't adding but subtracting.
Louie Giglio, one of the most amazing pastors in the Atlanta area, said, "Whatever you say yes to in life means less for something already there. Make sure your yes is worth the less."
Here is the bad news: time flies.
Here is the good news: you're the pilot.
Direct your life correctly.
In John 15, Jesus connected abiding to four amazing benefits. If you take the challenge and choose to go on a journey of abiding, just as you did to follow Jesus, look for these four things to happen:
1. Joy: "These things I have spoken to you so that My joy may be in you, and that your joy may be made full" (John 15:11). Talk about standing out in your arena of life. Joy is attractive because it's rare today.
2. Obedience: "If you keep My commandments, you will abide in My love; just as I have kept My Father's commandments and abide in His love" (John 15:10). Abiding makes obedience easy and joyful.
3. Answered prayer: "If you abide in Me, and My words abide in you, ask for whatever you wish, and it will be done for you" (John 15:7). The thought of praying and seeing it answered is worth the price. I pray, God answers—because of abiding.
The more I'm with God . . . that's abiding.
The more I talk with Him . . . that's prayer.
The more prayer gets answered . . . that's exciting.
As Louis Lallemant said, "A man of prayer will do more in one year than another will do in his whole life."
4. I'm productive . . . bearing fruit: "Abide in Me, and I in you. As the branch cannot bear fruit of itself unless it abides in the vine, so neither can you unless you abide in Me" (John 15:4). Producing fruit is what a branch is meant to do. Without fruit, it's just a stick.
"Bearing fruit" in verse 4 means doing what you are meant to do. Branches bear fruit, but not all branches—only the ones connected to the vine. You can't be connected with God without being effective for God.
Many of us chose salvation, that is we accepted Jesus' call to "follow Me." Now it's time for us to accept Jesus' second challenge to "abide in Me." Abiding is not just time with God in heaven, abiding is time with God here on earth.