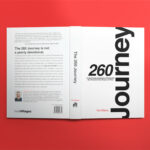 Day 48
Today's Reading: Luke 4
In today's reading we actually get to read one of the most amazing chapters of a different book—Psalm 91. Psalm 91 starts off with these familiar words:
He who dwells in the shelter of the Most High will abide in the shadow of the Almighty. I will say to the LORD, "My refuge and my fortress, my God, in whom I trust!" (Verses 1-2)
And then Psalm 91 ends with these powerful words from God:
He will call upon Me, and I will answer him; I will be with him in trouble; I will rescue him and honor him. With long life I will satisfy him and let him see My salvation. (Verses 15-16)
It is an entire psalm of God's protection on His children. Sandwiched in between these verses is specific protection from God's angels, His army:
He will give His angels charge concerning you, to guard you in all your ways. They will bear you up in their hands, that you do not strike your foot against a stone. (Verses 11-12)
We find this psalm quoted in Luke 4, but what makes this crazy is the one who quotes it. Ready for this? Satan, the devil himself quotes the Bible—to Jesus, God Himself.
As we read today, Jesus is in the wilderness with the devil and He is fighting against the three temptations Satan throws at Him by quoting Scripture. Three times Jesus says, "It is written" to the devil. For the second temptation, Satan takes Jesus to the top of the temple and tempts Jesus to jump off the pinnacle and then complicates the temptation by quoting Psalm 91:
The devil led him to Jerusalem and had him stand on the highest point of the temple. "If you are the Son of God," he said, "throw yourself down from here. For it is written: 'He will command his angels concerning you to guard you carefully; they will lift you up in their hands, so that you will not strike your foot against a stone.'" (Verses 9-11, NIV)
A crazy temptation gets muddied when the devil quotes the Bible, which makes it seem justified. Satan says, "It is written" just as Jesus said it. The devil knows the Bible and that the devil quotes and uses and manipulates it is a very scary thought.
People don't realize that nothing is off limits for Satan. His attacks are not always to tempt us with obvious things, like porn, alcohol, or drugs. He can use the Bible to try to get people to do things in the name of God, without God being anywhere near it.
Just because you have a Bible verse to back up your thoughts and actions may not mean that verse came from God. Could the devil have spoken a Verse to you?
He did to Jesus. Listen closely. How do you think cults get started. With just one verse that Satan manipulates and tempts people to believe. Where do cults get their beginning? With a Satanic interpretation of a Bible verse. Satan's interpretation of Psalm 91 was that God wanted Jesus to jump off the highest point of the temple to show that God wouldn't let Him fall, that His angels would catch Him. Nothing could be more of an abuse to a passage of Scripture than what Satan told Jesus.
He tried to get Jesus to do something based upon an isolated Scripture that wasn't interpreted in light of the whole Bible.
Did you get that? It is not that the Bible is in contradiction, it is that our interpretations contradict the Bible. And the misinterpretation comes when we define a verse without understanding its context, when we define a verse isolated from the entire Bible's intent.
Some years ago I was sitting with a young man in a Detroit diner who was convinced that Billy Graham and I were both going to hell if we were not baptized with a certain formula that his group said we had to be baptized with. For him salvation was built on a baptism formula instead of on the blood shed at Calvary. His religious group took a Bible passage and instead of adding all the other verses together, they jumped off into thin air. The very thing Jesus did not do.
Remember the issue in the wilderness temptation: It isn't the Bible that contradicts itself, but our wrong interpretations that contradict the Bible.
Bible interpretation must be done with a number of things in view:
• Historical context
• Original languages
• Context
• Rest of the Bible (seeing the whole not just the one passage)
There are people who will take passages and find themselves jumping into thin air and will find no angels to catch their fall.
So here is what Jesus does in this scene: He interprets the Word with the Word. Many times we interpret the Word with books. The Bible interprets the Bible.
So what does all this mean to you and me?
First, nothing is off-limits to Satan. He will use holy things and pervert them. The Bible is not out of bounds; Satan is no respecter of persons. Think about it, he quoted God's Word to Jesus, not to some new convert. He will pervert passages and preachers and churches. Nothing is safe when the devil is around.
Second, we must live by the whole Bible not a verse. People have done crazy things based on one verse and have failed to enrich themselves and
others.
Satan can use an "out of context" Bible verse to get us to do something out of God's will. Out of context is out of God's will. Be prepared and be alert to the devil's schemes.