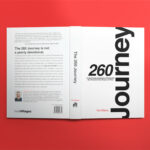 Day 53
Today's Reading: Luke 9
Can we have a promise from Jesus that doesn't work for us? Can Jesus tell us what we are to do and then we can't do it?
That's the situation we find in today's reading. In Luke 9, we are filled with faith and expectation from the very first verses and then just forty verses later, we are overcome with failure in what we were told to do.
"Jesus, You promised, and now I can't. I don't understand." Let's read so we see how both confusing and revelatory this is for us today:
He called the twelve together, and gave them power and authority over all the demons and to heal diseases. And He sent them out to proclaim the kingdom of God and to perform healing. (Luke 9:1-2)
Sent out by Jesus and given power and authority over all the demons. This is an exciting day. Then it all goes south. What Jesus tells them to do, commissions and equips them to do doesn't happen:
A man from the crowd shouted, saying, "Teacher, I beg You to look at my son, for he is my only boy, and a spirit seizes him, and he suddenly screams, and it throws him into a convulsion with foaming at the mouth; and only with difficulty does it leave him, mauling him as it leaves. I begged Your disciples to cast it out, and they could not." (Luke 9:38-40)
Verse 40 appears like an explosion.
"I begged your disciples to cast it out, and they could not."
What?
In verse 1, Jesus gives them authority over all demons. And by verse 40, they cannot get rid of one.
What went wrong?
In order to understand what happened, we have to understand what discipleship is all about. It's hard to isolate the Luke 9 failure without adding a discipleship journey of seeing the demonic world crushed by the Kingdom of God. So let me give you the thirty-thousand-foot view of discipleship.
Here are the three levels of discipleship:
1. Watch me as I do it
2. I help you as we do it
3. I watch you as you do it
Here are examples of each:
1. Watch me as I do it
Soon afterwards, He began going around from one city and village to another, proclaiming and preaching the kingdom of God. The twelve were with Him, and also some women who had been healed of evil spirits and sicknesses: Mary who was called Magdalene, from whom seven demons had gone out. (Luke 8:1-2)
In Luke 9, Jesus commissions the Twelve to do what He has already been doing and what they have seen Him doing. Watch me as I do it. He doesn't just tell them something, He shows them something.
Notice the important phrase: the twelve were with Him.
Discipleship is more presence than information. Discipleship is more with Him than heard Him. We think discipleship is to sit in a classroom or a Bible study and get information. Discipleship calls for a bodily presence from the discipler and not just information.
Discipleship is leading by example. It is not telling people to do what you yourself have not and will not do. Jesus tells them to preach the kingdom and to cast out demons and He models it for them. Watch me as I do it.
2. I help you as we do it
Luke 9 is so important on the discipleship journey. Where the disciples fumble the ball on this, Jesus picks it up and delivers the boy. But more is happening.
This is the tweaking stage. Luke 9 is the humility moment for them to realize, I'm called but I can't get too far from the Teacher.
These are teaching moments. Something both strange and familiar happens after the fumble. What they do next when they can't cast it out is a learning moment for all: they get critical of others instead of examining themselves.
A few verses later after their failure, they see others casting out demons with success and the Twelve don't like that. Jesus is about to help them. Here we see two crazy verses thrown into the narrative, but these verses are so important to discipleship:
John answered and said, "Master, we saw someone casting out demons in Your name; and we tried to prevent him because he does not follow along with us." But Jesus said to him, "Do not hinder him; for he who is not against you is for you." (Luke 9:49-50)
These other guys are successful but the disciples aren't. Therefore, their thinking goes, Let's prevent them. Let's get critical of their success because that is supposed to be us.
This is an ego deal. A pride moment.
We're much closer to Jesus then they are, so why do they cast out demons? So ridiculous.
Jesus is teaching them two things. He is helping them as they do it together. First, we must celebrate kingdom success in others and stop criticizing because they don't follow along with our certain group. And second, we must question ourselves and not others when we face failure. Something the disciples don't do here. They look at and get angry with others getting the job done. Jesus needs to help them.
3. I watch you as you do it and celebrate
We're moving into tomorrow's reading, but look let's look at Luke 10:
The seventy returned with joy, saying, "Lord, even the demons are subject to us in Your name." And He said to them, "I was watching Satan fall from heaven like lightning. Behold, I have given you authority to tread on serpents and scorpions, and over all the power of the enemy, and nothing will injure you. Nevertheless do not rejoice in this, that the spirits are subject to you, but rejoice that your names are recorded in heaven."
At that very time He rejoiced greatly in the Holy Spirit.
(Luke 10:17-21)
Jesus is so joyful that His disciples are getting it. It says that, "He rejoiced greatly." The word actually means that He jumped up and gushed out with excitement.
I believe that Jesus still gets happy when we do what we were intended to do for Him.
Don't isolate a failing moment on your journey. These are just parts of the journey, not the whole. As Abraham Lincoln said: "My great concern is not whether you have failed, but whether you are content with your failure."
Always remember: failure isn't final until you quit. Luke 9 is real failure but not final. It's just part of your discipleship journey.