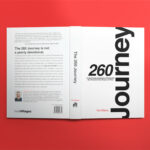 Day 98
Today's Reading: Acts 9
Today we read about the incredible conversion story of the greatest Christian who ever lived, the apostle Paul. We find his story in Acts 9. Before his conversion, Paul was murdering and persecuting young Christians. But he was about to be changed forever:
Saul, still breathing threats and murder against the disciples of the Lord, went to the high priest, and asked for letters from him to the synagogues at Damascus, so that if he found any belonging to the Way, both men and women, he might bring them bound to Jerusalem. As he was traveling, it happened that he was approaching Damascus, and suddenly a light from heaven flashed around him; and he fell to the ground and heard a voice saying to him, "Saul, Saul, why are you persecuting Me?" And he said, "Who are You, Lord?" And He said, "I am Jesus whom you are persecuting, but get up and enter the city, and it will be told you what you must do." The men who traveled with him stood speechless, hearing the voice but seeing no one. Saul got up from the ground, and though his eyes were open, he could see nothing; and leading him by the hand, they brought him into Damascus. And he was three days without sight, and neither ate nor drank.
Now there was a disciple at Damascus named Ananias; and the Lord said to him in a vision, "Ananias." And he said, "Here I am, Lord." And the Lord said to him, "Get up and go to the street called Straight, and inquire at the house of Judas for a man from Tarsus named Saul, for he is praying." (Acts 9:1-11)
I am amazed at how in one day a man goes from breathing threats and murder against the baby church in Acts and in ten verses we find him praying. How does this happen?
It is nothing but the power of God's voice and God's Word. One word from God can change anyone. I am still amazed at the power of God's Word. He does not speak much but enough. We are so wordy, and God is so precise.
This man was such a tough case that even the disciples took some time to believe that a change happened. As a side note: I love the dialogue between Ananias and the Lord in verses 10 through 17. God wanted him to lay hands upon the new convert Saul, but Ananias was apprehensive because he was aware of Saul's reputation. He dialogues with the Lord and tells him about Saul (verses 13-14), as though the omniscient God had never heard of him before. God responded to him with a "Go" in verse 15.
God can change even the worst of sinners. As D. Martyn Lloyd-Jones said, "A Christian is the result of the operation of God; nothing less, nothing else. No man can make himself a Christian. God alone makes Christians."
Someone once said, "God has no grandchildren." Do you know what that means? You cannot be a Christian because of your parents. You must experience God for yourself. And Saul did. And now the murderer was on the path to being the key writer of the New Testament.
The Damascus Road is the conversion site of the apostle Paul. It gives hope to people who want to see friends and family born again but they seem so far away. Paul's conversion shows us that when people seem furthest from God, they may be closer than we think to being born again. Paul was hunting Christians in verse 2 and praying like the Christians he wanted to kill by verse 11.
I am so thankful there is nothing we do that God can't forgive. Paul was killing Christians. I wonder if that's why no New Testament writer wrote more on God's grace than the apostle Paul. He was that horrific person, yet he experienced God's grace. Paul learned what Christian writer Jerry Bridges wrote: "Your worst days are never so bad that you are beyond the reach of God's grace. And your best days are never so good that you are beyond the need of God's grace."
It's not just any old grace. It's amazing grace—how sweet the sound.