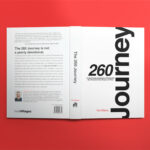 Day 19
Today's Reading: Matthew 19
J. C. Ryle wrote, "The highest form of selfishness is a man content to go to heaven alone." I don't ever want to be content to go to heaven alone. I want to take as many as I can with me. But I have some hard cases in my relationship circle that need a miracle. I bet you do too. If you know someone who needs to be saved, fortunately, today's reading in Matthew 19 gives us hope.
Listen to what Jesus said about God: "With people this is impossible, but with God all things are possible" (verse 26).
With God all things are possible. All things! This is a powerful promise, because of what this verse is connected to. It is a response to a question, which makes this amazing verse even more amazing. It follows after Jesus personally invited a very rich young and powerful man known as the rich young ruler to follow Him. But the man refused. Let's look at the story in context:
Jesus said to him, "If you wish to be complete, go and sell your possessions and give to the poor, and you will have treasure in heaven; and come, follow me." But when the young man heard this statement, he went away grieving; for he was one who owned much property. And Jesus said to His disciples, "Truly I say to you, it is hard for a rich man to enter the kingdom of heaven." (verses 21-23)
And then came the question: "When the disciples heard this, they were very astonished and said, 'Then who can be saved?'" (verse 25).
They were probably thinking of others who needed to follow Jesus, and asked this profound question. Our question will be more like this: "Will my mother, my father, my family ever get saved?" And the answer to that question is . . .
With God all things are possible!
Who do you want to be saved? Who have you been praying for? Over their name declare: "With God all things are possible."
Those words are for your unsaved loved ones every time you think there is no way. That is the context that gives hope for us who have people we really want to become Christians. Think of the hardest case and the most helpless condition and then announce to hell and Satan, "With God all things are possible!"
Corrie ten Boom said it like this: "If all things are possible with God, then all things are possible to him who believes in Him."
If God is all you have, then you have all you need.