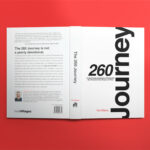 Day 63
Today's Reading: Luke 19
Today's reading contains the story of a crazy conversion of a rich man. But in order to get its full picture, we have to read something from the previous chapter about a crazy miracle healing of a blind man.
Luke 18:35 says, "As Jesus was approaching Jericho . . ." (Remember Jericho, because we'll come back to that.) "As Jesus was approaching Jericho, a blind man was sitting by the road begging." The blind man's name is Bartimaeus. Everyone tells him not to ask Jesus to do anything for him, but he doesn't listen to their admonitions and calls out to Jesus to be healed. And the last verse of chapter 18 says: "Immediately he regained his sight and began following Him, glorifying God" (verse 43).
Remember that the chapter divisions were placed in the Bible around the 13th century. I think this is a running story, so let's connect the two stories and continue reading in Luke 19: "He entered Jericho . . ." (verse 1). Jesus was approaching Jericho and now He entered the city. Let's keep reading:
There was a man called by the name of Zaccheus; he was a chief tax collector and he was rich. Zaccheus was trying to see who Jesus was, and was unable because of the crowd, for he was small in stature. So he ran on ahead and climbed up into a sycamore tree in order to see Him, for He was about to pass through that way. When Jesus came to the place, He looked up and said to him, "Zaccheus, hurry and come down, for today I must stay at your house." And he hurried and came down and received Him gladly. When they saw it, they all began to grumble, saying, "He has gone to be the guest of a man who is a sinner." Zaccheus stopped and said to the Lord, "Behold, Lord, half of my possessions I will give to the poor, and if I have defrauded anyone of anything, I will give back four times as much." And Jesus said to him, "Today salvation has come to this house, because he, too, is a son of Abraham. For the Son of Man has come to seek and to save that which was lost." (Verses 2-10)
The great American evangelist D. L. Moody wrote something interesting about these two stories:
Pardon me, if I now draw a little on my imagination. Bartimaeus gets into Jericho [with Jesus], and he says, "I will go and see my wife, and tell her about it." A young convert always wants to talk to his friends about salvation. Away he goes down to the street, and there he meets a man who passes him, goes on a few yards, and then turns round and says, "Bartimaeus, is that you?"
"Yes."
"Well, I thought it was, but I could not believe my eyes. How have you got your sight?"
"Oh, I just met Jesus of Nazareth outside the city, and asked Him to have mercy on me."
"Jesus of Nazareth! What, is He in this part of the country?"
"Yes. He is right here in Jericho. . . "
"I should like to see Him," says the man, and away he runs down the street; but he cannot catch a glimpse of Him, even though he stands on tiptoe, being little of stature, and on account of the great throng around Him. . . [So] he climbs up into a sycamore tree.
"If I can get on to that branch, hanging right over the highway, He cannot pass without my getting a good look at Him."
That must have been a very strange sight to see the rich man climbing up a tree like a boy, and hiding among the leaves, where he thought nobody would see him, to get a glimpse of the passing stranger!
He was small . . . there was a tree . . . and he was desperate. And when you are desperate, you will do whatever it takes to get what you want.
A little boy told his father, "I want a new bike."
The father said, "In this house we pray and ask God for the things we want and need."
That night the little boy prayed, "Dear God, I need a new bike."
The next morning the little boy woke up and ran to the garage, but he found no bike. The little boy prayed the same prayer for three nights with no results. On the fourth day, while playing at his Grandma's house, he found a small statue of Mary. He carefully wrapped the statue in tissue paper and put the statue in a shoe box. That night he prayed, "Dear God, if you ever want to see your mother again . . ."
Desperate times call for desperate measures, whether you are kidnapping Jesus' mom or a rich guy climbing a tree.
The key verse of the conversion is verse 5: "When Jesus came to the place, He looked up and said to him, 'Zaccheus, hurry and come down, for today I must stay at your house.'"
These phrases are packed with power.
He looked up
Jesus noticed the man.
There is a Shepherd bringing home His sheep. As they come in at night, He counts them all. I can see Jesus the Great Shepherd counting, "One, two . . ." When He gets to the last one, He has only counted 99. One is missing. He does not say, "I'll let that one stay out to let him learn his lesson. I will see what happens by morning." No, the Shepherd goes out and hunts the one that is lost and when He find it He lays it on his shoulder and carries it home.
The sheep does not find the Shepherd; it's the Shepherd who finds the sheep. It was the Shepherd who rejoiced, not the sheep.
People talk of finding Christ, but really it's the opposite. Jesus looked up and saw the man.
He said, "Zaccheus"
It looked as though Jesus was walking right by, but He stopped and said,
"Zaccheus."
Zaccheus must have wondered, Who told Him my name?
Ah! Jesus knew him. He always knew him. Sinner, Christ knows all about you. He knows your name.
Hurry and come down, for today
Proverbs 27:1 says, "Do not boast about tomorrow, for you know not what a day may bring forth." C. H. Spurgeon said it like this:
If you were sick, would you send for your physician tomorrow? If your house were on fire, would you call "fire!" Tomorrow? If you were robbed in the street on your road home, would you cry "Stop! Thief!" Tomorrow? No. But man is foolish in the things that concern his soul. Unless divine and infinite love shall teach him to number his days, he will still go on boasting of tomorrows until his soul has been destroyed by them. The great mischief of most men is that they procrastinate. It is not that they resolve to be damned, but that they resolve to be saved tomorrow. It is not that they reject Christ forever, but that they reject Christ today. They might as well reject him forever, as they continue perpetually to reject him now . . . the road to hell is paved with good intentions. Oh, you that lingers, pull up the paving stones and hurl them at the devil's head. He is ruining you; he is decoying you to your destruction.
Tomorrow, tomorrow, tomorrow! Alas, tomorrow never comes! It is in no calendar except the almanac of fools.
And finally, something crazy happened at this man's conversion, which made it real: "Zaccheus stopped and said to the Lord, 'Behold, Lord, half of my possessions I will give to the poor, and if I have defrauded anyone of anything, I will give back four times as much'" (verse 8).
You know it's a conversion when it reaches a person's wallet. No offering was asked for. No money requested. When something happens in the heart, something happens on the outside.
That's Zaccheus. That's Luke 19.