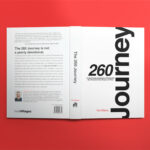 Day 105
Today's Reading: Acts 16
Welcome to one of the most important New Testament chapters, Acts 16. This chapter is the reason we meet for church, and it all started with God saying "no" to the apostle Paul.
Let me tell you that my "no" story changed the direction of my life. In the summer of 1983, I had the opportunity to go on two mission trips. The first was to Jamaica and the other to Detroit. Without praying, I said yes to Jamaica. I thought the sun, beach, and sand was the best place to minister. Then I did something that changed everything—I prayed and asked God what He wanted me to do. God said no to Jamaica and yes to Detroit. If left to me, I was heading to the Caribbean; if left to God, I was heading to one of the most impoverished inner cities in the country. Didn't make sense . . . yet.
That summer mission's trip changed my life. What I thought would be two months between semesters at university, ended up becoming thirty years of my life and a call to ministry. And it all started with hearing no to Jamaica.
That is not only my story, that is Paul's story in Acts 16. God was doing great things in Asia, and Paul was on his second missionary journey. While he was starting to make plans for his "Jamaica," he heard God's no twice:
They passed through the Phrygian and Galatian region, having been forbidden by the Holy Spirit to speak the word in Asia; and after they came to Mysia, they were trying to go into Bithynia, and the Spirit of Jesus did not permit them. (Acts 16:6-7)
Two no's, then the yes from God:
Passing by Mysia, they came down to Troas. A vision appeared to Paul in the night: a man of Macedonia was standing and appealing to him, and saying, "Come over to Macedonia and help us." When he had seen the vision, immediately we sought to go into Macedonia, concluding that God had called us to preach the gospel to them. (Acts 16:8-10)
Two thoughts for us to remember:
1. God is a father and fathers say no.
2. No is not rejection but protection.
Remember, Satan always says yes.
Sometimes you have to hear some no's before you get a yes. If you have never heard no from God, then your relationship with Him is suspect and you're probably not talking to Him.
When He does say no, it means He has something bigger and better for you.
For Paul, that bigger and better was that God had a global strategy for the church, one He mapped out way back in Acts 1:8: "You will receive power when the Holy Spirit has come upon you; and you shall be My witnesses both in Jerusalem, and in all Judea and Samaria, and even to the remotest part of the earth."
Jerusalem was covered in Acts 2 on the day of Pentecost. Acts 8 moved the gospel into Judea and Samaria through the great persecution: "On that day a great persecution began against the church in Jerusalem, and they were all scattered throughout the regions of Judea and Samaria, except the apostles. . . . Therefore, those who had been scattered went about preaching the word" (Acts 8:1, 4).
Part 3 of the Acts 1:8 strategy had yet to be fulfilled—until we hit chapter 16. This was the gospel going to Europe and eventually around the world. If Paul didn't listen to God and did what was comfortable by staying in Asia, then your church and my church wouldn't exist today. It was so much easier to stay in Asia, but God had something bigger in mind, and so God said no.
Thank You, God, for saying no to us, and especially to the apostle Paul.